Expressway asphalt concrete pavement has a higher request for aggregate grain shape & gradation no matter adopt SMA or Superpave technology , especially the content of elongated particle in the basalt , the previous stone crushing is not enough to meet the requirement . In this case ,YIFAN launched a new basalt aggregate processing line by bringing in VI series Vertical Shaft Impact Crusher for fine crushing and shaping . High-quality aggregates produced by this production line is widely used in SMA pavement of National Expressway Network Construction .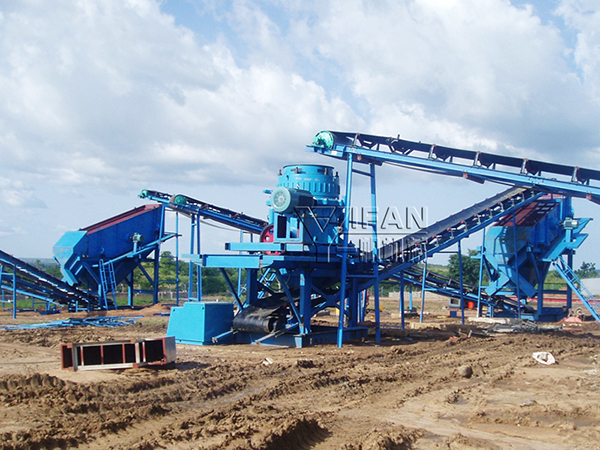 This aggregate processing line is consist of ZSW Series Vibrating Feeder , PE Series Jaw Crusher,PF Series Impact Crusher or Cone Crusher ,YK Series Vibrating Screen and VI Series Vertical Shaft Impact Crusher . Finished aggregates are of high quality & reasonable price , percent of elongated particle is less than 5% .Compared with processing line with impact crusher as the final crushing process ,there is a 50% increase in yield . Since impact crusher is used as secondary crushing (not final crushing) ,and there is little metal consumption in vertical shaft impact crusher ,so in the whole process ,wearing parts consumption has greatly reduced .
Besides basalt aggregate processing line ,YIFAN also provide complete crushing and screening production lines for quarry and marble factories , and these production lines are capable of providing high quality concrete aggregates for national and regional projects.
Message Online