Currently, China is in the peak of economic construction and national development,many modern tall buildings spring up like mushrooms,at the same time,a great deal of construction waste are generated during the urban transformation and village construction which severely affect the living environment.
These construction wastes are mainly composed of dust,dregs,scattered mortar,concrete,masonry generated in tick chisel, reinforced steel waste generated in decoration and various packaging materials generated in the construction process, old building maintenance and removal process. For quite a long time, proper treatment and recycling of the construction waste hasn't been paid enough attention,only simply shipped to the suburb without any treatment, which not only cost large amounts of land acquisition costs and garbage removal fees, but also results in serious environmental pollution in the collection, transport and stacking process.
To meet the needs of social development ,YIFAN invented a new crushing equipment called mobile crushing station which turns construction waste into the raw material of road construction and brick making by sorting, removing and stone crushing by this professional waste disposal equipment,most of the construction wastes are reused as the renewable resources,for instance ,broken bricks and concrete cement can be used in the production of brick, pavement tiles, plaid brick and other building material products. By comprehensive utilization mobile crushing station significantly contributes to China's economic construction.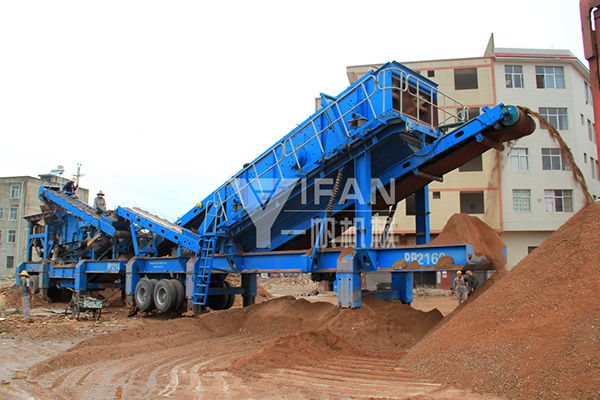 There are still many problems that are worthy of our attention, we should start with little things just like protecting natural environment,working harder or simple little things just like giving a confident smile to the world .Only by doing this can we have a good living environment.
Message Online