Mobile Stone Crusher, Mobile Crusher, Mobile Stone Crushers -- Yifan Machinery
[
print
] [
collection
]
Yifan Machinery production mobile crusher including: mobile cone crusher, mobile impact crusher, mobile jaw crusher, mobile rock crusher, mobile teeth roll crusher, mobile screening station.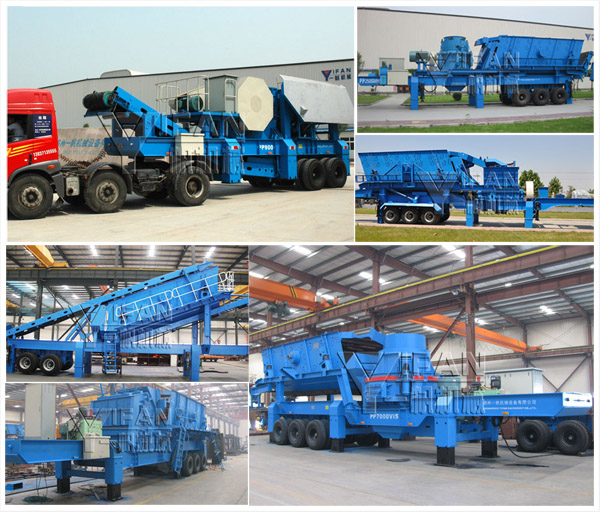 Mobile Stone Crusher
1. Mobile Stone Crusher Application
The Mobile Stone Crusher(mobile crushing and screening plants) is applied to multistage crush large materials, and then screen the discharges according to their different specifications. The whole set plants is widely used to mine, building material, highway, rail way and hydropower industries, etc., finish crushing and screening operations at one time, produce required size and output for consumers.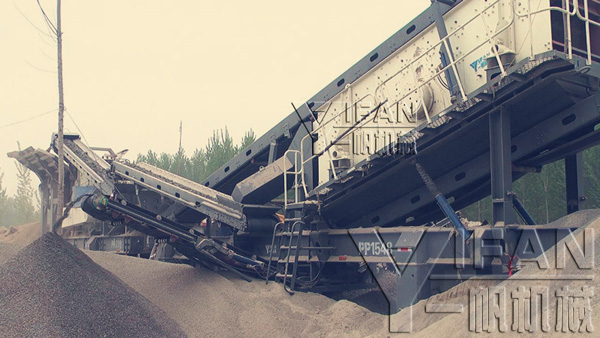 Mobile construction waste disposal equipment
2. Mobile Stone Crusher Features and Benefits
The Mobile Stone Crusher(plants) has the advantage of reasonable matching, unobstructed discharge all line, reliable working, convenient operation, high efficiency and saving energy. Especially the mobility is very good, so it can extend with the raw material places or the construction place, and it can also make multiple matching, get to different product requirements.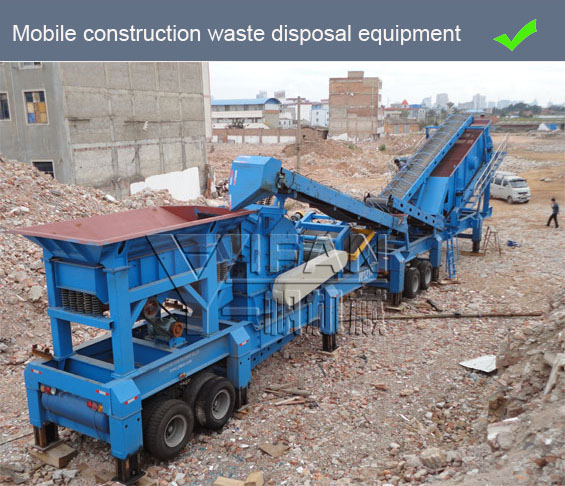 Mobile construction waste disposal equipment
3.Mobile Stone Crusher Composition and working principle
The Mobile Stone Crusher(mobile crushing and screening plants) is composed of primary crushing and screening station and secondary one, belt conveyor, etc. Every crushing station is an independent working unit, they can respectively assume their different responsibility, and the belt conveyer is responsible for material transmitting and piling up between each crushing station.
Technical Data:

PP CONE PLANTS
PP120SMHS
PP180SMHS
PP180SMH
PP250SMHS
PP250SMH
Transport dimensions
Length(mm)
11200
11800
10000
12300
10816
Width(mm)
2743
2743
2480
2900
2743
Height(mm)
4200
4200
4160
4200
4160
Weight(kg)
28400
30500
22400
48700
35700
Axle weight(kg)
15500
16300
14300
31100
22900
King pin weight(kg)
12900
14200
8100
17600
12800
CONE CRUSHER
Model
SMH120
SMH180
SMH180
SMH250
SMH250
Feed opening(mm)
160
180
180
240
240
Setting range(c.s.s)(mm)
22-32
22-32
22-32
26-51
26-51
SCREEN
Model
3YK1545
4YK1548
4YK1848
BELT CONVEYOR
Model
B800×8
B1000×8
The design idea for PP Series Portable Crushing and Screening plant is to totally meet the different requirements of mobile crushing function. This can provide a whole new operation mode that greatly decreases the operation cost.

Mobile Stone Crusher PDF Download (43 Kb, 6 June 2009)


Mobile Stone Crusher PICTURE Download (144 Kb, 6 June 2009)
Message Online
-
Return
- -
Top
-