Huang Qiang, the chief researcher of China Academy of Railway Research, estimates that assuming the certain amount of investment in rail infrastructure is 600 billion yuan, produces 20 million tons of steel and 120 million tons of cement, in addition, another 100 billion yuan of the locomotive configuration and transformation investment will also consume 5 million tons of steel. These will promote the development of relevant industries, such as machinery, metallurgy, construction, rubber, synthetic material, electric power, information, computers, precision instrument and so on.
Nowadays, high-speed railway has become an important indicator of investment study. It will make the tourism industry benefits firstly and directly.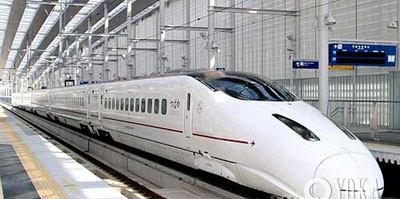 With the rationality of market competition, many enterprises reform and innovate constantly for the survival. Therefore they have successfully developed some new technological achievements which reach national even world-class level. Zhengzhou Yifan Machinery Co., Ltd. successfully developed Y650 vertical shaft impact crusher (also called sand making machine) in 2000. This technology attains to the leading level at home, and opens up the manufactured sand processing chart. Yifan Machinery played an important role in the construction of Shenyang-Dalian highway in 2007. The advanced SMA pavement technology reached the advanced level at home and abroad, and received great praise from all sectors of society.

It is a new glory for Chinese people in the 21st century. Zhengzhou Yifan Machinery, a lively and innovative enterprise, which will get into a new high-speed rail era accompany with the China Railway.
Message Online