Granite is the main component of quartz and feldspar, is an igneous rock from magma below the surface condensation formed, widely distributed on the surface, so it is convenient to obtain raw materials, however, precisely because of the high hardness of granite, is not easily broken. General granite crushing process is the use of jaw crusher for coarse broken, re-use cone crusher secondary crusher.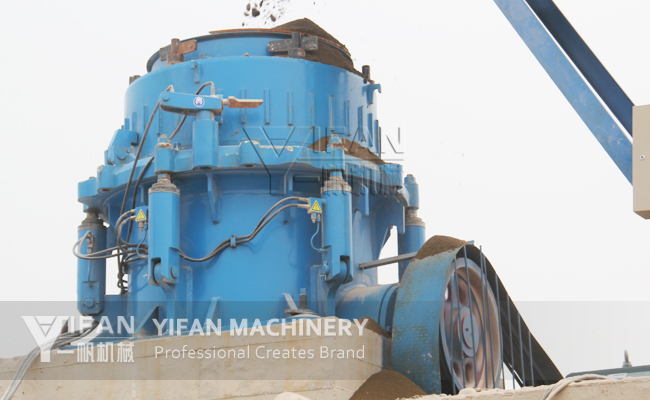 SMH series hydraulic cone crusher aggregate processing In Nigeria
Zhengzhou Yifan Machinery Co., Ltd. production SMH series hydraulic cone crusher can be used as the first choice of granite crushing equipment. SMH series hydraulic cone crusher designed for crushing medium-hard ores above and rock design, easy to adjust, reliable structure, high production efficiency, the use of the economy. In a variety of rock crushing in particular in pieces, fine, super fine crushing operation provides unmatched performance, today's mining machinery industry alternative spring cone crusher and update general hydraulic cone crusher is the latest generation of products, the device uses advanced design, optimized design from the new cone crusher in the crushing process performance and stability.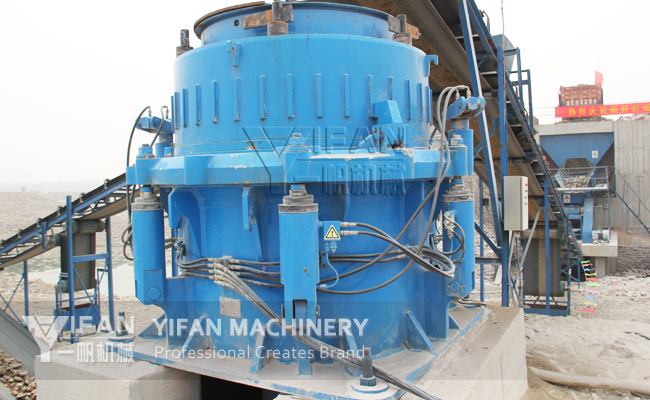 SMH hydraulic cone crusher aggregate processing professional granite crushing equipment
Currently, SMH series hydraulic cone crusher can be widely used in highway, railway, hydropower stations, bridges, tunnels, concrete mixing stations and metallurgy, chemical industry, building materials industry, suitable for crushing hard, medium-hard ores and rocks above, especially when crushed gravel aggregate processing architecture and granite pebbles greater hardness of stone.
Message Online