The crusher is the common crushing equipment, prolonged use of production efficiency will be reduced, only the regular care and maintenance measures in order to make it more efficient crusher awakened general care is simple, easy to operate, require specialized people toregularly check Yifan crusher equipment production capacity, the operation is not so complicated, so the usual care is also very simple, the Yifan mechanical stone production line for customers to develop a variety of care and maintenance measures to ensure that customers can produce moreproducts.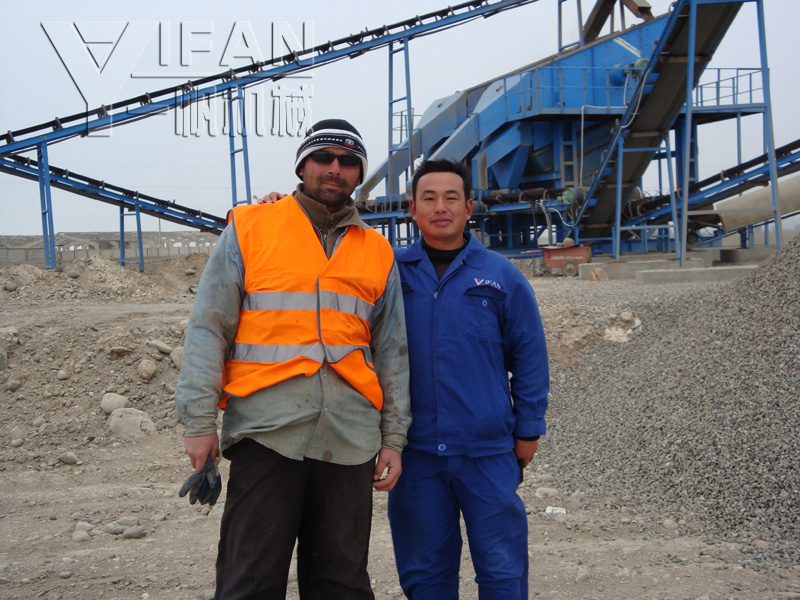 Yifan engineer the crusher maintenance after-sales service for Russian customers
The Yifan crusher maintenance work is regular maintenance work not only in the course of use and downtime, the operator can grasp some of the basic maintenance of the crusher, make the device more stable and reliableoperation. Before the use of the crusher maintenance and precautions: 1. Crusher before starting, check that all the parts and bolt fastening in good condition. 2 crusher lubrication points good lubrication condition, the use of professional cleaning grease, generally the most common lubricants are calcium - sodium based lubricants, but also considering the choice of lubricants equipment operating environment, such as temperature such as the type of condition, in order to achieve the best results. Yifan Machinery also provides users with sand production line equipment, crusher sand making production line wider Yifan Machinery tailored for different users based on the needs of different users to create professional crusher equipment and complete sand production line process.
Zhengzhou Yifan Machinery Co., Ltd. is a professional mining machinery manufacturer, crusher collection of research, production, sales in one, in a number of research institutes in the production of medium-and long-term close cooperation with the public are welcome to the factory to buy.

The article by Crushing Equipment,Stone Crusher Yifan Machinery Editor: http://www.stonecrusher.org, please indicate the source , little effort , thank you.

Message Online