Crushing equipment is widely used in construction industry and mining equipment industry, the investment of it is high, the service life of crusher are usually very short, so the fittings of crusher and itself need replace frequently. Besides, there are many crusher manufacturers in the market now, including crushers with various types and quality.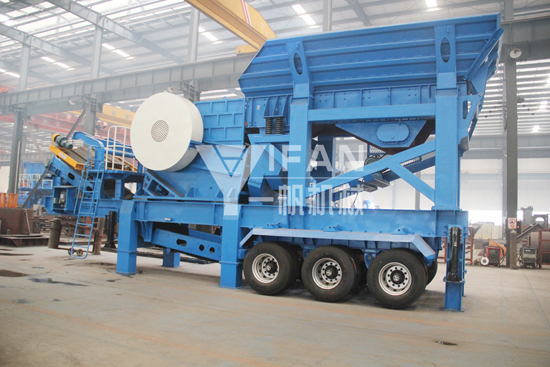 Mobile crushing station, a kind of mobile crushing and screening equipment researched and developed independently by YIFAN machinery to meet the demand of market. It has advantages of high performance, high reliability, beautiful shape, and be widely used in bridge construction, urban construction, metallurgy, energy, etc.
The mobile crushing station realized the integration of crushing equipment and screening equipment, can choose construction site flexibly and deal with raw materials in time. Therefore it lower the transportation cost, increase the production efficiency and meet the demand of customers.
Message Online