Yifan machine has been committed to the improvement of crushing technology and equipment performance, and research & produce the jaw crusher, spring cone crusher, hydraulic cone crusher, vertical shaft impact crusher and a series of special rock processing equipment. These equipment have the characteristics of advanced technology, reliable quality, wide application and other stone crusher machine. As the equipment with high-performance,stone crusher machine plays an irreplaceable role in the field of rock crushing processing.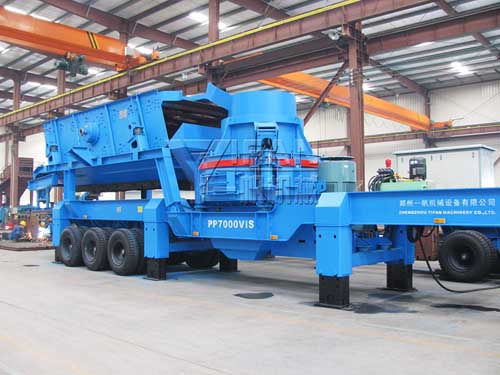 Stone crusher machine is Zhengzhou Yifan company exclusive development and design, and the equipment adopts world-class manufacturing process, and the most high-end production of materials, and the finite element analysis technology, and much larger size, greater load bearing. Whether it is in terms of production efficiency or using life, repair rate, its incomparable superiority is showed completely.
The stone crusher machine that Yifan crusher produced has become the best rock processing equipment currently, which provides high-quality aggregates for the construction of infrastructure facilities in China.
Message Online